Assignment #1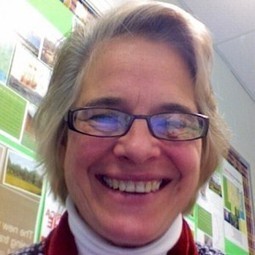 On March 20, I was assigned to read
Hadley J's 100th Blog Post
. her 100th post was about many things, but mainly why she blogs. She started blogging 2 years ago. Since she began she has made connections with very good and professional people from many different locations. Her experience with blogging has allowed her to not only reflect on her own practices but to become the push herself to be the best she can be. She also talks about the classroom environment and how different the students come in every class with there many different problems and backgrounds. She has connected herself to a community of similar people, educators, and that she has support and can express her situations and get help if she needs it.
Usually, I read the assigned post, comment, and summary, but this post was truly enlightening. While I was reading her blog post I thought to myself: maybe using a PLN isn't for my students, but beneficial for me? I want to be the best and the only way to become better is to learn. How can I learn if I don't search for answers? Anyway, this blog post really got me to thinking that if I connect myself with the right people that I can achieve things that I couldn't possibly achieve otherwise. Then I asked her to help me out with my connections and creating a PLN that would be good for me.
Assignment #2
Since the last time I was at Ms Ferguson's blog page I have visited many websites and expanded my PLE/PLN. While I was back on Ms. Ferguson's blog page I read her most recent post
It's Always In the Eyes!
. She elaborates on a trip she took to the ASCD (Association for Supervision and Curriculum Development) conference, which was just done the road from her. At the conference, 2 awards were awarded ASCD's Outstanding Young Educator Award this year. One of the recipients names is Liliana Aguas, a 2nd grade teacher from Berkeley, California. She, Liliana, didn't even know she was going to be a teacher until late in her college career. She had always planned on being a scientist locked up in a lab all day "counting insects." One day, a former teacher of hers
Professor John Hurst
assigned her to put together a science unit for 4th graders. When she completed this project "Liliana discovered an even deeper passion than her love of science, one that changed her path completely" and she wants to be the one the teachers that brings science to life for her students.
I got to thinking that I want to meet a person like that soon because I sure would like to set up connections with people like her! That's pretty much what my comment said too.